News & Events
2023 CAR SHOW Registration
DO YOU WANT TO BECOME A FESTIVAL VOLUNTEER?
Crochet Ceiling Down Church Alley
WATCH NOW - Installing Crochet Ceiling down Church Alley
~ 2023 Events ~
Saturday, April 21-23, 2023
9th Annual Spanish Festival
Bouligny Plaza, Downtown New Iberia
---
Friday, October 6, 2023
7th Annual El Baile del Rey "The King's Ball"
Cyr Gates Community Center, New Iberia City Park
---
Saturday, October 7, 2023
8th Annual Children's & Queen's Pageant
Cyr Gates Community Center, New Iberia City Park
---
Trip to Spain
Have you ever dreamed of traveling to Spain?
Click the link below to make your dream a reality!
LAENI Fundraiser | Seitz Travel | New Iberia Spanish Festival
June 25, 2023- July 6, 2023
If it has been your dream to visit Málaga, Spain where your ancestors
once lived, then this unique tour is custom made just for you!
It's exclusively designed for the passionate Malagueños descendant
interested in learning more about their heritage.
The itinerary is specifically designed to visit and experience the most
important Malagueños heritage sites in Málaga.
Los Islanos Heritage Tour 2023
July 8, 2023- July 21, 2023
This unique tour is customized for passionate Canary Island descendants from
Louisiana interested in learning about their Spanish and Los Islenos heritage.
The itinerary is specifically designed to visit and experience the most important
Los Islenos heritage sites on the islands of Gran Canria and
Tenerife, Canary Islands.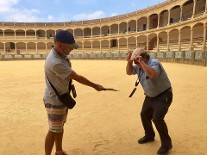 Muchas Gracias to our Festival Supporters and Sustainers
Musson Patout
Preston Guillotte
Judge Retired Robert Segura
Delores Segura & Family
Hilda & Floyd Curry
Segura Farms
Catherine & Donald Segura
M & S Janitorial - Jack & Kim Martin
Quail Tools
Ebrar Reaux
All About You
Nelwyn Hebert
State Representative Beau Beaullieu
McGee Scott Realty
Laura McColm
Statewide Electricial Services
Iberia Sports & Rehabilitation
Spanky's Remolding and Repairs
LAENI Board Members
Brinkley Segura Lopez, President
Ron Migues, Vice President
Darren Romero, Treasurer
Dustin Johnson, Secretary
Michelle Blanchard
Tessie Segura Dore
Donna Gary
Lauren Greig
David Hulin
Heather Johnson
Brittany LeBlanc
Korie LeBlanc
Chantel Peltier
Barry Segura
Ricky Segura
Linda Horton
Ashley Verret
James Viator
Honorable Board Members, Sydni LeBlanc
Blake Miguez
Spanish Festival Royalty
Sydni LeBlanc, Miss Queen VII
Dustin Johnson, King VI
Veronica Azele, Ms. Queen VI
Chacelyn Peltier, Teen Queen VII
Chloe Songne, Junior Queen VII
Raigh Toucheque, Jr. King
Annah-Louise Gary, Deb Miss
Ava Alleman, Petite Miss
Mia Hebert, Little Miss
Thea Rouly, Tiny Miss
Dillon Williams, Toddler Mr.
Londyn Montgomery,Toddler Miss
Riddick Rouly, Baby Mr.
Eloise Bello, Baby Miss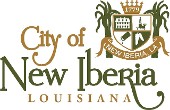 Crochet Ceiling down Church Alley Featured on:
Click here to read the article from Spain!
Spanish Festival 2016
featured on
AAA's Southern Traveler Magazine
Festival Grounds

Bouligny Plaza- Downtown New Iberia