St. Peter's Cemetery Tours
Saturday, May 12th, 2018
3:00pm-Till
Cemetery Tours- featuring IPAL actors, located at the Historic St. Peter's Catholic Church Cemetery, which is 178 years old.
A Historic treasure not to be forgotten!
Tours will begin at 3:00pm- till, with tours starting every 30 minutes.
*Tickets will be available for purchase at the Festival grounds- Bouligny Plaza, Downtown New Iberia on Saturday, May 12th, 2018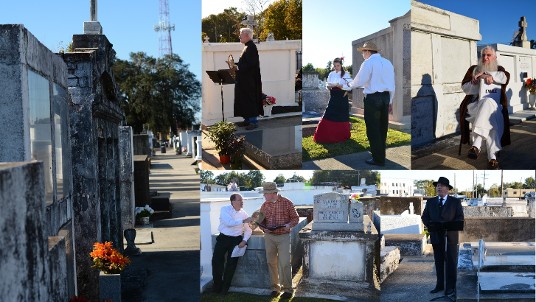 Tickets: $8 per person (Cash or Check)
Please make Checks Payable to: St. Peter's Cemetery
*Money proceeds dedicated to restoring, preserving, and maintenance of the cemetery.
CLICK HERE for more information on St. Peter's Cemetery Tours